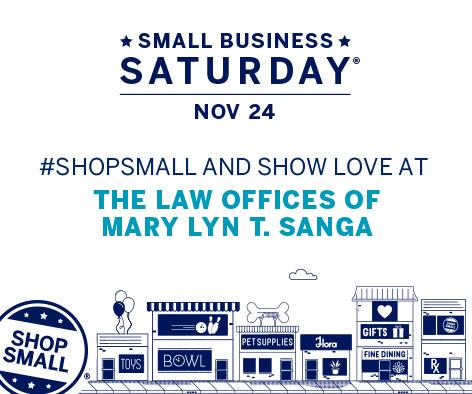 This Nov 24, we want to share Small Business Saturday® with you! It's a holiday shopping tradition, backed by American Express, that celebrates small businesses like ours. We are not a store that sells merchandise and we are not normally open on Saturdays, but we are happy to open our business to existing and new clients who need consultation or legal assistance but cannot come in on our normal work days. Consultation is free!
So mark your calendar for Nov 24th — the Saturday after Thanksgiving — and get ready to celebrate Small Business Saturday with us. Come by THE LAW OFFICES OF MARY LYN T. SANGA between 10 am and 5 pm on the big day.
Thank you for all your support, and we'll see you Saturday, Nov 24th!