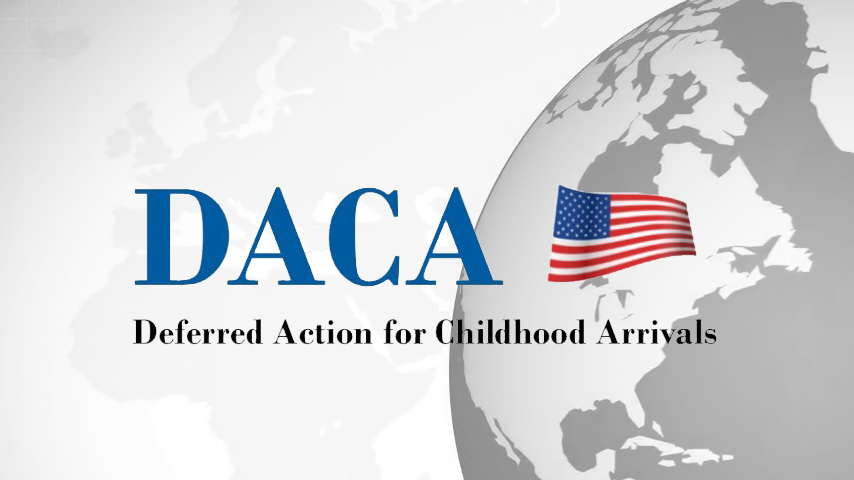 DACA to be terminated in 6 months
On September 5, 2017, Attorney General Jeff Sessions announced the phase-out of Deferred Action for Childhood Arrivals (DACA), a deferred action program implemented by former President Barack Obama in 2012. An estimated 800,000 individuals have benefited from the program, which provides protection from deportation to individuals who were brought to the United States as children and meet the age, residence, education, and other requirements under the DACA guidelines. Under the program, individuals granted DACA are eligible to receive work authorization valid for two years.
According to the phase-out guidelines issued by the Department of Homeland Security, currently approved DACA and corresponding work authorization will remain valid until they expire. US Citizenship and Immigration Services (USCIS) will no longer accept initial applications after September 5, 2017. Renewal and initial applications already received and currently pending as of September 5, 2017 will continue to be processed by USCIS. DACA beneficiaries whose benefits will expire between September 5, 2017 and March 5, 2018 will have until October 5, 2017 to file their renewal applications. Based on the guidelines, it appears that beneficiaries whose DACA validity has already expired and who failed to apply for renewal before September 5, 2017 are no longer eligible to apply for renewal.
USCIS will also stop processing advance parole applications of DACA recipients. Effective immediately, it will no longer accept new applications for advance parole and will administratively close and refund the fees of all pending applications. Advance parole already granted will generally be honored while valid.
For more information, please see:
https://www.whitehouse.gov/the-press-office/2017/09/05/president-donald-j-trump-restores-responsibility-and-rule-law
https://www.uscis.gov/daca2017
https://www.dhs.gov/news/2017/09/05/frequently-asked-questions-rescission-deferred-action-childhood-arrivals-daca