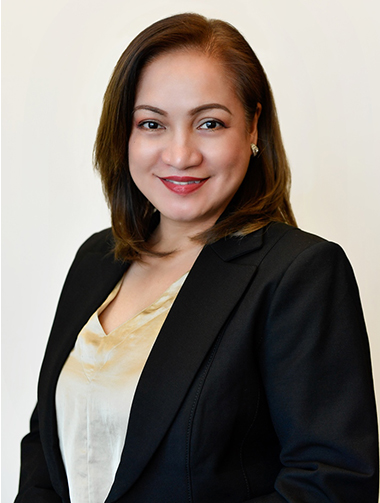 If there is one thing one must understand to succeed, Mary Sanga believes it is the value of hard work.
Mary received her Bachelor of Laws degree in April 2000 from the University of the Philippines. She attended the University's evening program for working students while employed as a full-time systems analyst at a leading commercial bank. She passed the bar on her first try and was admitted to practice in May 2001.
Mary joined Follosco Morallos & Herce as an Associate Lawyer in October 2000. During her stint with the firm, she developed a well-rounded practice in business-related areas encompassing corporation, tax consultancy and appellate tax litigation, labor standards and relations, domestic and foreign investments, and contracts. Mary left her position as Senior Associate Lawyer in the firm in February 2006 to migrate to the U.S.
In May 2008, Mary was admitted to practice law in California after passing the bar on her first try. She worked as an Associate Lawyer and later on as a partner at Bander Law Firm, LLP until January 2010, practicing Immigration and boutique litigation. In March 2010, she established MTS Law, and has concentrated on Immigration.
As an immigrant herself, Mary understands the life-changing impact of a decision to move to another country. Hence, she serves her clients with the same persistence and determination that helped her rebuild her legal career in the U.S. She is ready to take on tough and challenging cases with the commitment to help her clients realize their American dream.
Mary is a member of the State Bar of California and Integrated Bar of the Philippines. She is also a member of the American Immigration Lawyers' Association (AILA). She wrote the chapters for the Philippines in two international publications, Secured Transactions in International Practice (2003) and Security Over Immovables in Selected Jurisdictions (2005), published by Kluwer Law International under the auspices of the Center for International Legal Studies. 
Mary is bilingual, with Tagalog as her native language.
Driven to pursue greater challenges in her legal career, Atty Sanga co-founded the Mid City Law Firm which is a spin-off of the personal injury practice area into a separate firm with Atty. Kaleb Liao as its lead attorney.  
Ilyich Huecas earned his Juris Doctor degree from De La Salle University – College of Law located in Manila, Philippines. He is a licensed attorney both in the Philippines and in California.
He discovered his calling in the legal profession while earning his Bachelor of Science in Business Administration degree with a major in Export Management from De La Salle College of Saint Benilde, also located in Manila. Upon attaining his undergraduate degree, he decided to pursue a legal career in the Philippines instead of delving into the business industry and earned his license to practice law shortly after graduating from law school. Ilyich earned his license to practice in the State of California in September of 2022.
Ilyich's experience and immigration practice primarily focuses on business immigration.
On his free time, he enjoys activities such as tennis, golf, basketball, going to the beach, and taking long road trips.
Ilyich is fluent in both English and Tagalog.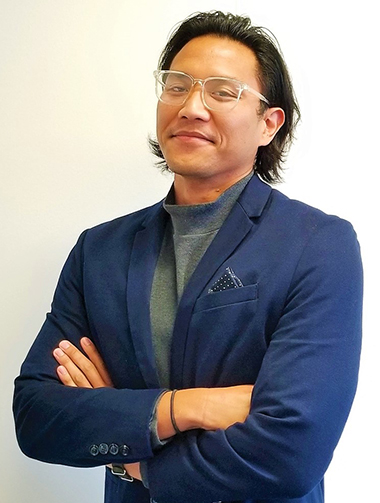 PLEASE ALSO MEET OUR STAFF
SCHEDULE A FREE CONSULTATION
Tell us how we can help you
Phone: + 1 (213) 232-3154 (818) 731-2205 Fax: (213) 380-9300
Email: info@mtsangalaw.com
oFFICE ADDRESS: 3600 Wilshire Blvd. Suite 920 Los Angeles, California 90010